Will invest Rs 100 bn in Nepal in a decade: Ramdev
Kathmandu: Yoga guru Swami Ramdev inaugurated a Patanjali Ayurved factory in Nepal and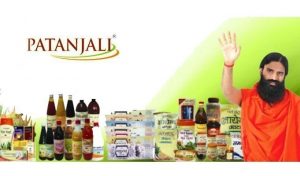 announced he will invest over Rs. 100 billion in a decade in Nepal, to spur production and create thousands of jobs.
Ramdev, who is on a week-long visit here that started on 22nd November, also assured that Patanjali will "not take away" the profit made in Nepal, but invest it back.
Patanjali has already started its factory in southern Bara district with an investment of Rs. 1.5 billion that was inaugurated on 23rd November jointly by Nepal President Bidhya Devi Bhandari and Ramdev.
The yoga guru said his investment in Nepal would be an incremental one that would ultimately benefit the people of Nepal.
Nepal imports various Patanjali products worth Rs. 1 billion yearly from India. "We want to reduce the dependency and are going to set up more ventures," he said, accompanied by his aide, Acharya Balkrishan and others.
Ramdev had interacted with office-bearers of the Federation of Nepal Chamber of Commerce, an umbrella body of Nepali traders, businessmen and industrialists. Ramdev advised them to first create a brand in order to sustain business. "It took me 20 years to create and establish the Patanjali brand, for that I struggled a lot for over the years," he said.
The Bara unit will produce organic medicines and other products in Nepal, the first of its kind after India.
By using the local raw materials, the Patanjali Aryuved Udhog Gram aims to create a healthy, prosperous Nepal, he said. The new Patanjali venture in Nepal would produce over 55 items initially and then gradually increase both volume of production and items.
(Visited 42 times, 1 visits today)