Ishana – A tranquil oasis of rest and relaxation
Rest is ephemeral and relaxation is transient. Yet if you find it in places most unexpected, the experience stays with you for a long, long time. Especially, if that place happens to be an airport! While travelling through the International Departures area at IGI Airport, New Delhi, you realize that is a microcosm of the world where travellers from across the globe passing through its portals. From laid-back backpackers, to the high-flying jetsetters, you see them all at their various levels of excitements, anxieties and fatigue. For the travel-weary, Ishana Nature Spa at Ishana – The Conscious One is the perfect antidote of stress, strain and ravages of travelling across time-zones.
Conceived as the first "experiential" retail concept, Ishana is a space that allows its patrons to experience and explore the various facets of India through its rich, narrative spaces. Life-positive products, services like Ayurvedic Consultation & Astrology, Live music performances and Art & Craft demonstrations bring alive the ethos of this country with a great flourish. Varied facets like Healing & Wellness, Spirituality, Gastronomy, Home Décor and India's finest crafting traditions are woven together in a seamless flow of the India story.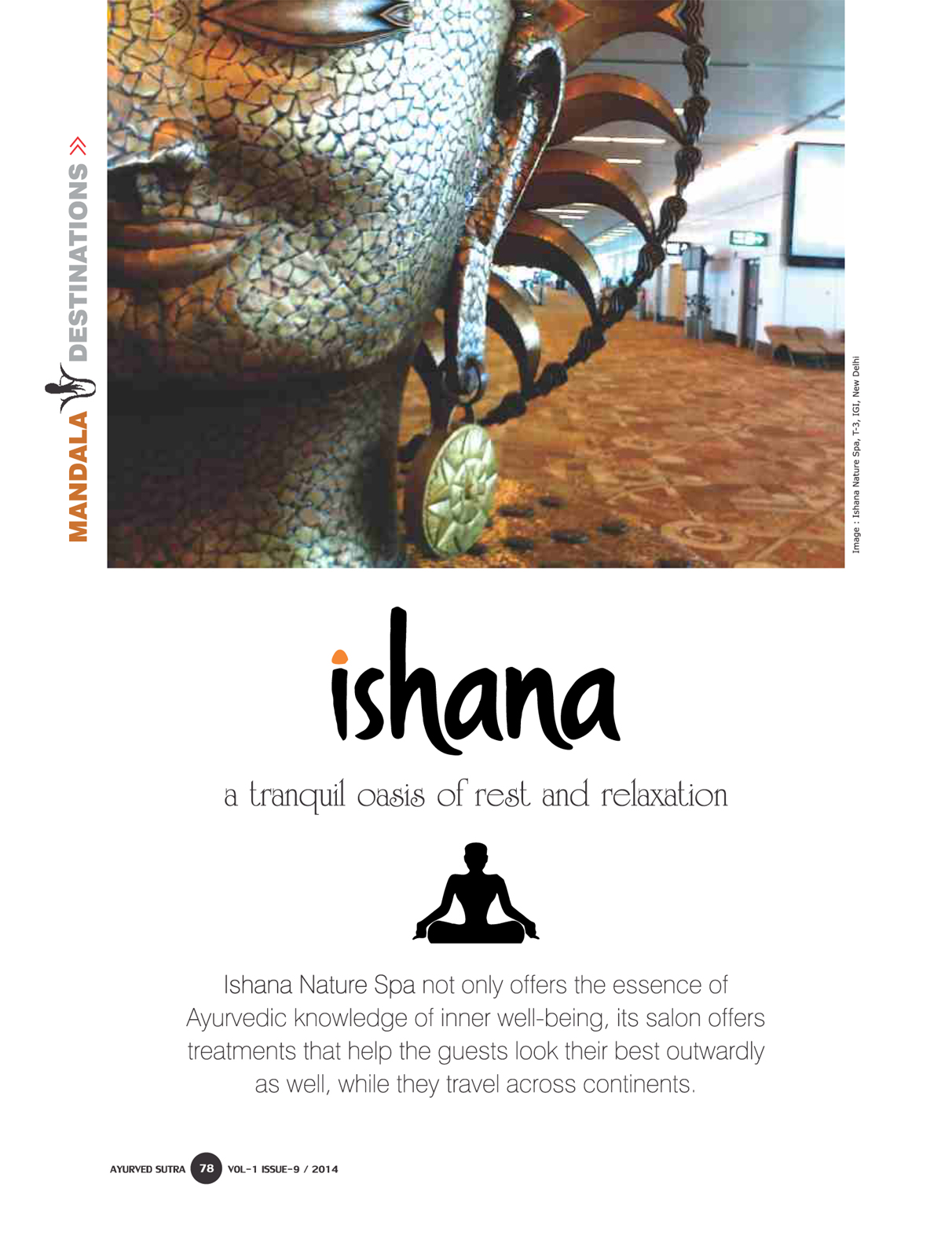 (Visited 44 times, 1 visits today)