It's Black, Healthy & Nutritious
He is called the Shakespeare of his locality for his enthusiastic involvement in the social activities. Or rather we can call him a businessman turner savior for many. Growing disturbance in the state and circumstances gave birth to the farmer in Dr Potshangbam Devakanta. Hailing from Manipur, he speaks to Shruti Prabharkar about the traditional varieties of rice he grows and their benefits.
With the family history of Diabetes, every time I eat a spoonful of white and polished rice, I dig into a shelter to save myself from guilt. There has been a constant knocking and deliberate effort to avoid food that may add to the chances of having Diabetes as doctors would often say that I am at maximum risk. But a recent interaction with Dr. Potshangbam Devakanta, a Manipuri farmer, has given me a ray of hope. Credit goes to was my sheer love for rice!!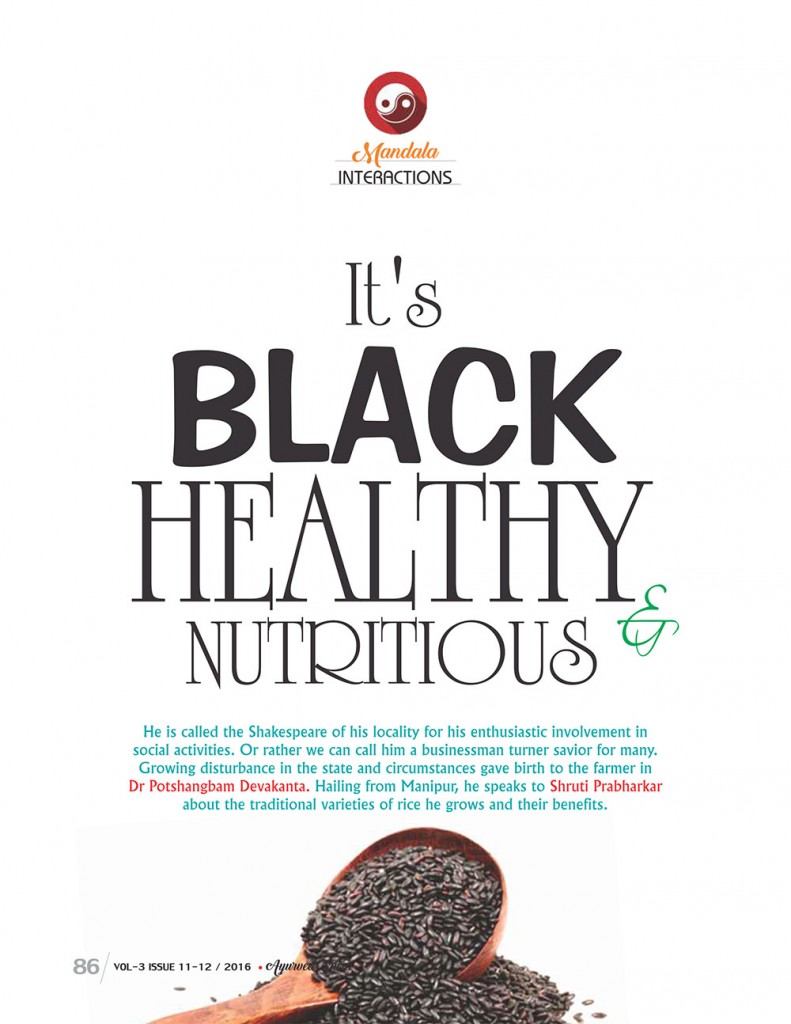 (Visited 31 times, 1 visits today)