Guinness World Records Lists Adiyogi as the Largest Bust (Sculpture) in the world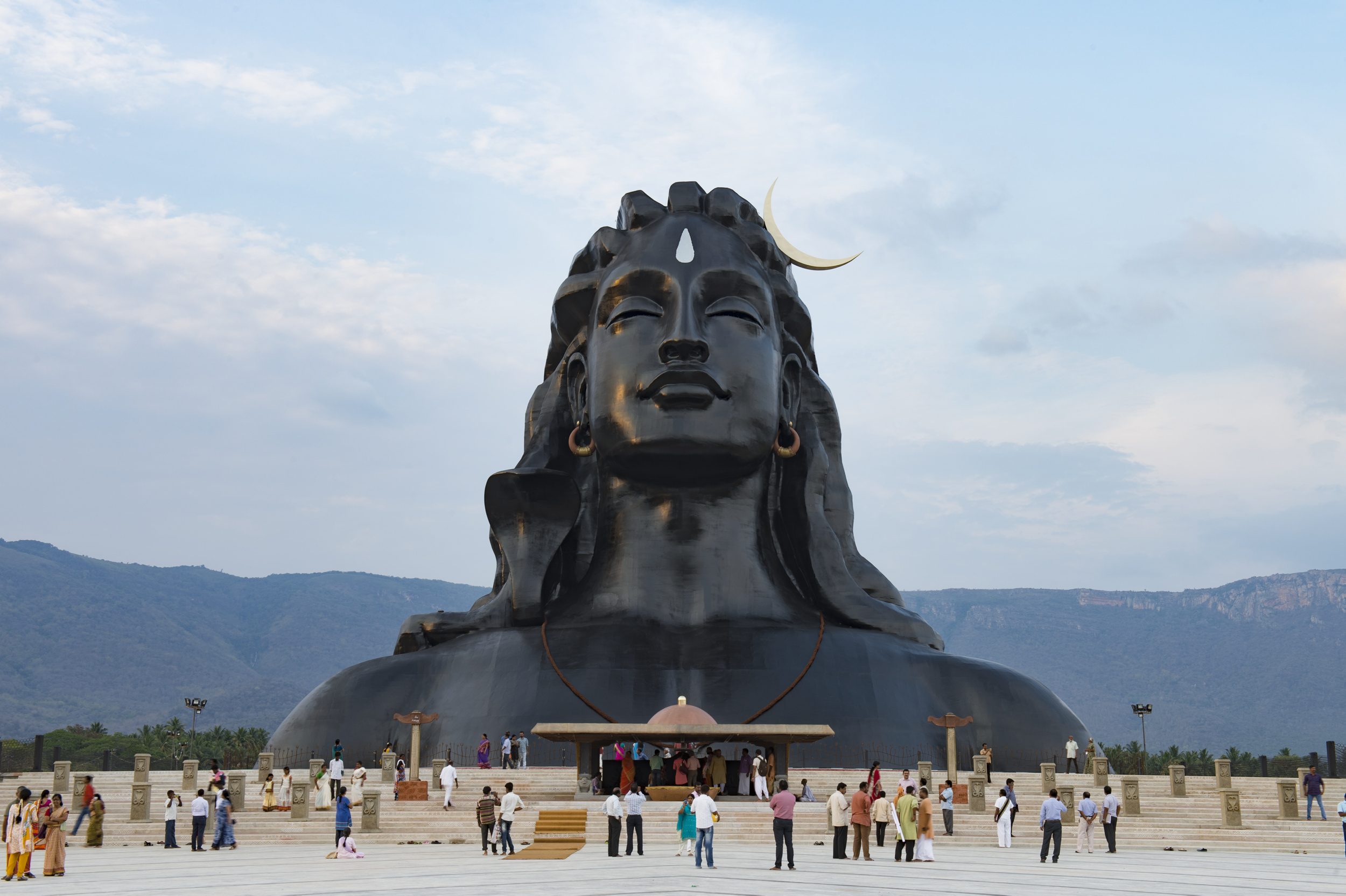 Coimbatore: The 112-ft face of Adiyogi – the Source of Yoga, designed, consecrated by Sadhguru, Founder, Isha Foundation and unveiled by Prime Minister Narendra Modi on Mahashivaratri (24 February 2017) has been listed as the largest bust in the world by Guinness World Record.
Describing Adiyogi, the Guinness World Record states, "The largest bust (sculpture) is 34.24 m (112 ft 4.0 in) high, 24.99 m (81 ft 11.8 in) wide and 44.90 m (147 ft 3.7 in) long, achieved by Isha Foundation (India), in Tamil Nadu, India, as verified on 11 March 2017."
Describing the significance of Adiyogi, Sadhguru says, "In the yogic culture, Shiva is not known as God, but the Adiyogi or the first yogi – the originator of yoga. He was the one who first put this seed into the human mind that one can evolve if willing to strive. There is no culture that did not benefit from Adiyogi's science of yoga. Yoga went everywhere not as a religion, belief system or philosophy, but as methods. Symbolically, 112 is a significant number because Adiyogi opened up 112 possibilities for human beings to reach their ultimate potential."
The glorious face of Adiyogi is made of steel which took about 2.5 years to design the face, but Isha volunteers built it up in 8 months.
As a tribute to Adiyogi, the Prime Minister commenced the Maha Yoga Yagna across the world following which 1 million people took an oath to teach a simple form of yoga to at least 100 people each and touch at least 100 million people.
(Visited 357 times, 1 visits today)