Herbalife opens R&D centre in partnership with Syngene
Bengaluru: Herbalife Ltd, a US-based firm that sells weight-loss shakes and nutritional supplements,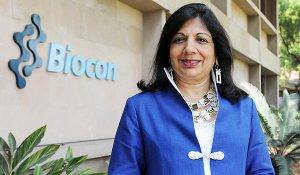 announced the opening of its first research and development (R&D) centre in India in Bengaluru in partnership with Biocon Ltd's research services arm Syngene International Ltd, Mint reports.
The 3,000 sq ft facility is located inside Bengaluru-based Syngene's campus and is Herbalife's fourth such lab worldwide. Its new lab in the city will house a group of Syngene scientists who will work closely with Herbalife on product development, sensory evaluation and testing and scientific content writing among other services.
"At Syngene, we are committed to developing products that enable people to lead healthier lives. We see many synergies in this association and feel it is natural for us to partner with Herbalife Nutrition to help them in their quest of advancing better nutrition," Kiran Mazumdar-Shaw, managing director and chairperson of Biocon said in a statement.
Syngene has set up similar exclusive R&D centres for other global biotechnology firms in the past,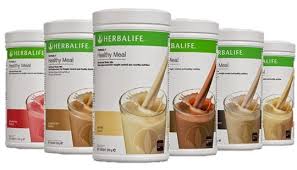 including Amgen Inc, Bristol-Myers Squibb, Abbott Nutrition and Baxter Inc.
"I think when we look at these we need to basically cater to a prospect of expansion," Mazumdar-Shaw said when asked why Syngene was partnering with Herbalife to set up an exclusive R&D centre. The partnerships are decided based on understanding where the capabilities and expertise are and not by a bidding process, said Manoj Nerurkar chief operating officer of Syngene. India is among the top five markets for Herbalife, which has for long been at the heart of a battle between US activist investors Bill Ackman and Carl Icahn, with Ackman saying the company is an illegal pyramid scheme guised as a multi-level marketing firm and Icahn challenging his claim.
Last July, Herbalife reached a settlement with the US Federal Trade Commission (FTC) after the latter conducted an investigation into the nutrition company's practices, partly initiated due to Ackman's claims. The FTC asked Herbalife to overhaul its US operations and pay $200 million in fines that were used to refund 350,000 distributors, according to Bloomberg.
At the press conference in Bengaluru on Wednesday, though, Herbalife's India executive said he wanted to focus only on the firm's partnership with Syngene when a reporter asked him a question hinting at the scandal.
"The nutraceutical market in India is poised for tremendous growth. Currently the market is about Rs2.2 billion (Rs220 crore) and is expected to grow to Rs6.2 billion by 2020. This is a further commitment to the consumers in India to have the R&D lab (here) so that we can bring products from our global portfolio much faster into the country," said Ajay Khanna, vice president and country head of Herbalife International India Pvt Ltd.
Khanna also said a substantial amount of investment had gone into setting up the R&D facility in Bengaluru but did not divulge an amount.
(Visited 62 times, 1 visits today)