Kriti Sanon Killed it in Organic Lehenga at the India Beach Fashion Week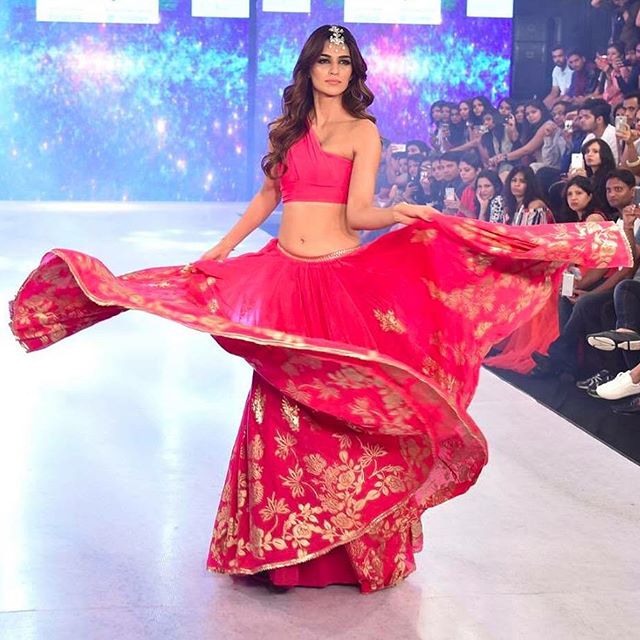 Goa: Bollywood actress Kriti Sanon looked ravishing in organic lehenga-choli during the India Beach Fashion Week (IBFW) 2017 which is Asia's most inspired fashion week and festival dedicated to beach, resort, cruise and destination bride. She was the show stopper for the latest collection of designer duo Sukriti and Akriti showcased at Season 4, 'Summer Surprise' held at Goa Marriott Resort and Spa.
Kriti Sanon flaunted her toned midriff in the pink lehenga-choli with some gold floral detailing. She looked ravishing as she walked and twirled on the ramp. One of the most distinct things about the lehenga that Kriti was wearing the fact that it was an organic outfit made out of milk and soyabean! The fabric of the outfit was soft since it was made organically.
India Beach Fashion Week (IBFW) 2017 event commenced on March 6 and concluded on March 8.
(Visited 145 times, 1 visits today)