"We don't need casinos" – Kerala tourism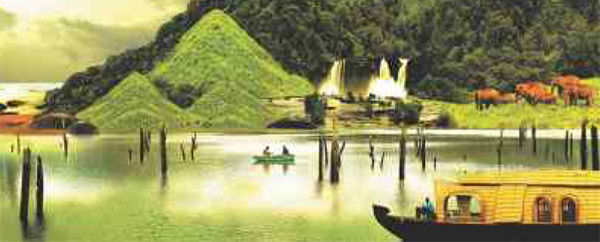 Capitalizing on Ayurveda, Kerala Tourism has created a niche market for itself in the last few years and Kerala receives about eight lakh plus foreign tourists and over one crore domestic tourists, annually. Kerala which pioneered the concept of Ayurvedic massage for tourists does not allow cross-massages in government-classified spas and clinics. It is not interested in having offshore casinos though it enjoys a vast coastline and has beautiful beaches. In 2013, it witnessed an increase in arrival of foreign tourists by 8.12 % and 7.75 % growth in domestic tourists.
The government is promoting responsible tourism with new initiatives including a 'seaplane project' aimed towards last mile connectivity by air to its destinations across the state and project 'Muziris' directed to reinstate the historical and cultural significance of the legendary port of Muziris. A project in the pipeline is the spice route revival project which has received support from the United Nations world tourism organization (UNWTO). Other projects of Kerala Tourism include fresh 'great backwaters' campaign and unique nature-based soft adventure holiday program 'Natventure'.
(Visited 57 times, 1 visits today)