All our different sects of Hinduism admit the truth of the celebrated saying of the Shruti,
"आहारशुद्धौ सत्त्वशुद्धिः सत्त्वशुद्धौ ध्रुवा स्मृतिः
—When the food is pure, then the inner-sense gets purified; on the purification of the inner sense, memory (of the soul's perfection) becomes steady."
Only, according to Shankarâchârya, the word Ahâra means the sense-perceptions, and Râmânuja takes the word to mean food. But what is the solution? All sects agree that both are necessary, and both ought to be taken into account. Without pure food, how can the Indriyas (organs) perform their respective functions properly? Everyone knows by experience that impure food weakens the power of receptivity of the Indriyas or makes them act in opposition to the will. It is a well-known fact that indigestion distorts the vision of things and makes one thing appeal as another, and that want of food makes the eyesight and other powers of the senses dim and weak. Similarly, it is often seen that some particular kind of food brings on some particular state of the body and the mind.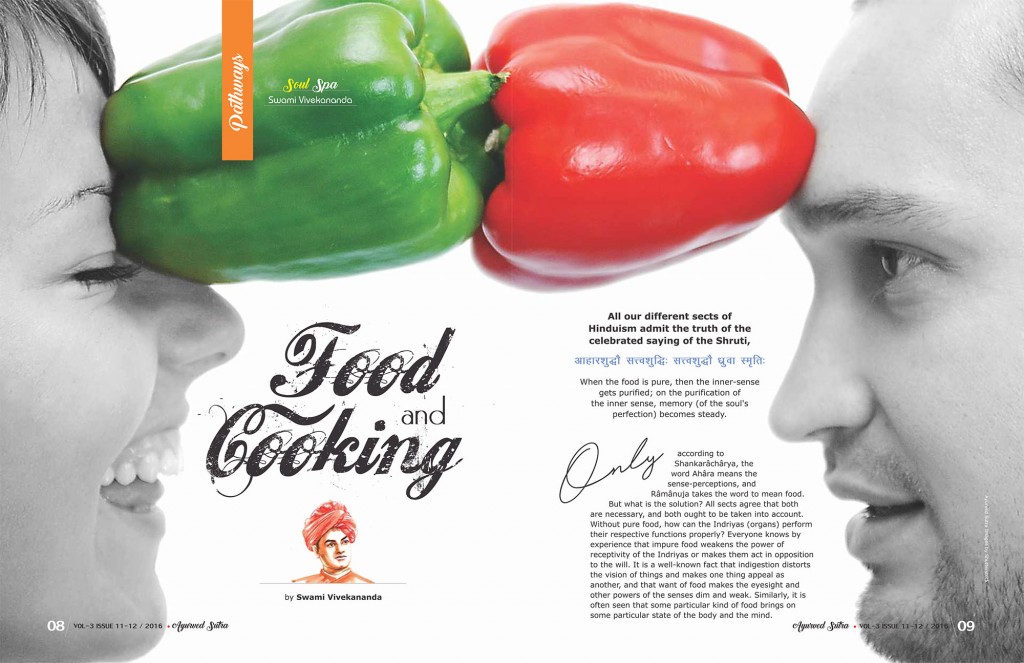 (Visited 25 times, 1 visits today)