The Science of Kriya Yoga
Kriya Yoga is an instrument through which human evolution can be quickened. The ancient yogis discovered that the secret of cosmic consciousness is intimately linked with breath mastery. This is India's unique and deathless contribution to the world's treasury of knowledge.
The science of Kriya Yoga, mentioned so often in these pages, became widely known in modern India through the instrumentality of Lahiri Mahasaya, my guru's guru. The Sanskrit root of Kriya is kri, to do, to act and react; the same root is found in the word karma, the natural principle of cause and effect. Kriya Yoga is thus "union (yoga) with the Infinite through a certain action or rite." A yogi who faithfully follows its technique is gradually freed from karma or the universal chain of causation. Because of certain ancient yogic injunctions, I cannot give a full explanation of Kriya Yoga in the pages of a book intended for the general public. The actual technique must be learned from a Kriyaban or Kriya Yogi; here a broad reference must suffice.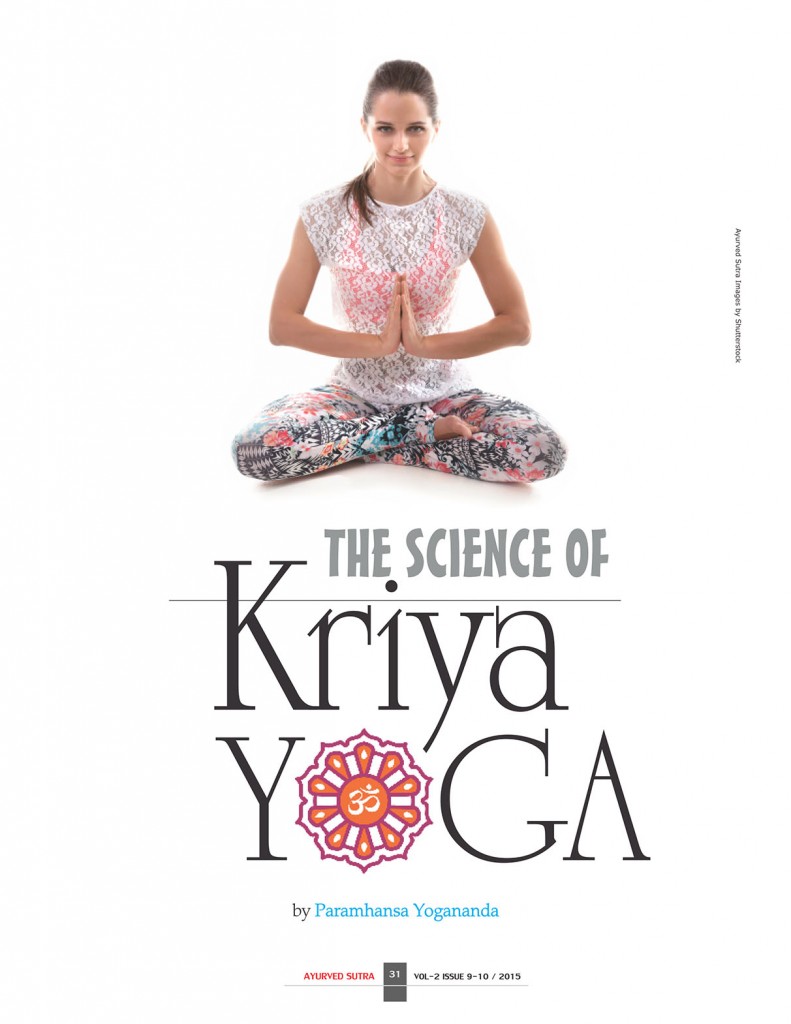 (Visited 23 times, 1 visits today)