What does Yoga science mean to you? When people talk about Yoga they often think it has something to do with the physical being only. Yoga is a science that deals with body, breath, mind, soul, and ultimately, the universe itself. It is both practical and theoretical.
Yoga is a Science that Deals with Body, Breath, Mind, Soul,and Ultimately, the Universe Itself
Patanjali is not trying to teach any particular religion to you. Yoga is not a new religion, nor does it condemn any religion. Yoga does not teach that if you are Jewish, you should become Catholic, or if you are Catholic, you should become Hindu, or if you are Hindu, you should become Buddhist. All the great religions have come from one source. Religions tell people what to do and what not to do, and provide a set of rules or commandments that are not fully satisfying.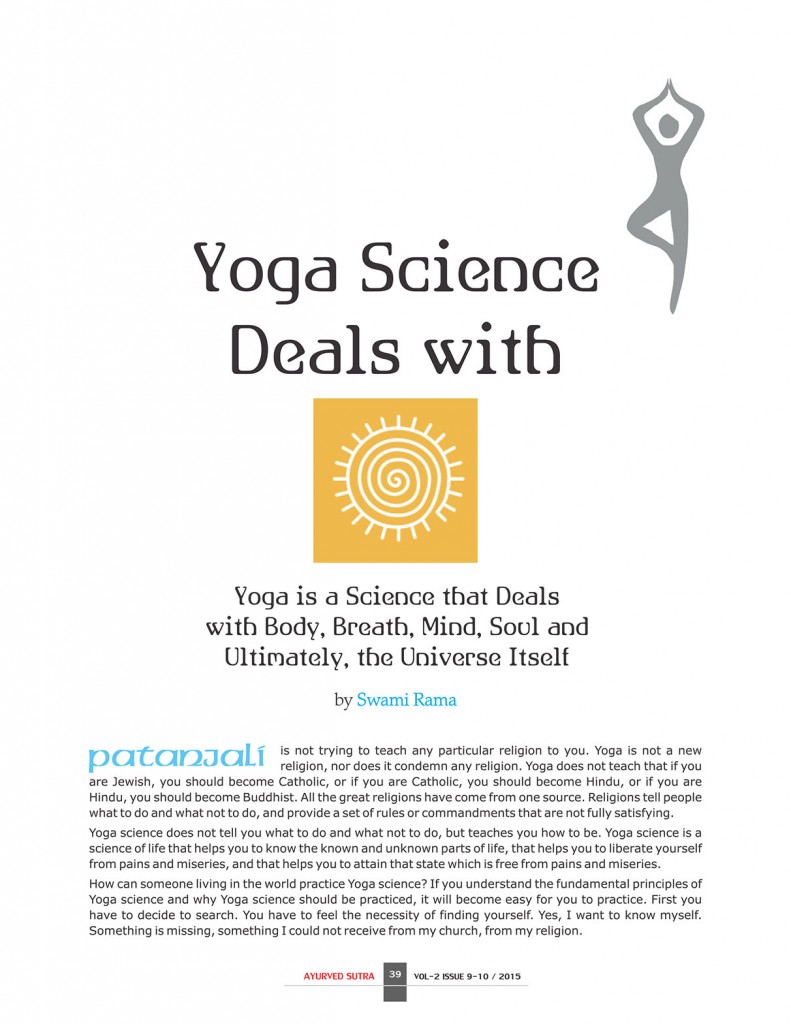 (Visited 28 times, 1 visits today)