Indian Embassy in Berlin organises special evening as part of ITB travel and trade show
Berlin: The Indian Embassy in Berlin organised a special evening on the opening day of the ITB, a travel and trade show.
The event hosted an audience of over 200 people where India was showcased in all its glory to an audience of German tour and travel operators, travel writers, friends of India and the Indian travel sector through a magical cultural performance by an Indo-German dance troupe, presentations on the opportunities to the trade and travel businesses in India and a quiz contest.
Sanskriti, an Indo-German dance troupe from Dresden, performed a fusion of dances including Odissi,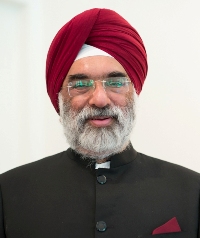 Manipuri, Kathak, Thiruvathara Kali and Bhangra.
Addressing the gathering, Ambassador Gurjit Singh encouraged the German nationals to translate their love for India by actually 'going to India' and experience first-hand the colour and diversity of India. He urged the tour operators to focus on experiences while travelling to India, which offers not just myriad regions and landscapes but experiences of wellness, food, history, culture and anything one can imagine.
He stressed the importance of efforts such as the Special Indian Evening to link the travel trade with real tourists and agents to foster tourism in India.
Speaking at the occasion, Suman Billa, Joint Secretary, Ministry of Tourism highlighted the various steps taken by Indian government towards improving the overall experience of Foreign Tourists going to India. Making a presentation to the German Tour Operators, he listed many niche locations in India for emerging sectors in tourism.
Jaykumar Rawal, Minister of Tourism, Maharashtra, who was also present at the occasion highlighted the uniqueness of Maharashtra and the gamut of holiday experiences it offers to tourists. (ANI)
(Visited 61 times, 1 visits today)