Rishikul Yogshala Announces Yoga Retreat in Kerala
VARKALA, KERALA: With the onset of winter season, Rishikul Yogshala has disclosed latest updates about its upcoming Yoga Retreat scheduled to be held in the months of December, January and February. The 1 week and 2 week Yoga and Ayurveda Retreat is going to be conducted in the mesmeric beach of Varkala in Kerala.
With the aim of offering relaxation and internal rejuvenation to various entities, this wonderful yoga retreat in Kerala is being organized by Rishikul Yogshala. Yogis, travelers, yoga erudite from all over the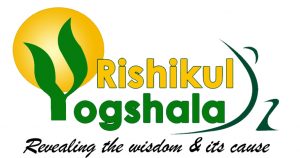 globe are welcome to join this healthy holidays retreat for mental and physical upheaval. Yoga and Meditation class, Detoxifying Yoga Therapy, Yogic Deep Relaxation class are going to be some of the highlights of this program. Additionally, the participants shall also be taken for local visits and excursions to explore the mesmeric beauty of the town; Visit to Varkala and Kaapil Beach with Back water Drive, Ashram visit, Visit to Fish Aquarium, to name a few.
The participants shall be provided with beautiful and cozy accommodation in the pristine premises of Varkala Beach. Decked in wood and lush green scenery, the venue is only a few meters away from the breathtaking sea. Guests can avail the option of staying nearer to the beach or, can avail the option of dwelling in wooden huts, situated at the top of Varkala cliff. The rooms allotted are well-kept and equipped with all modern amenities such as twin beds, mosquito nets, water geyser, TV, seating area, etc. The rooms can be availed on both sharing and private basis. Extracted and prepared in Ayurvedic herbs, the food shall be served thrice a day along with rejuvenating herbal drinks. The meals shall be purely yogic and fused with palatable flavors for gratification of the body and soul.
Rishikul Yogshala has been actively spreading the education of yoga and spirituality since 2010. Being an RYS category yoga school, the Yogshala has always strived as the epitome of quality education in the science of yoga. The school majorly specializes in traditional styles of yoga, such as Hatha and Ashtanga Yoga. The Yogshala, that is headquartered in , India, serves as the passionate member of the yoga education community by being present in various major locations of India and abroad such as Nepal, Thailand, Vietnam, Kerala, and Mysore.
(Visited 65 times, 2 visits today)