6th World Ayurveda Congress: A healthy affair
It is the time of the year when the capital greets the cold breeze and dew on the rose petals while desperately awaiting for the annual trade fair. However, this time the month had planned a healthy treat for Delhiites and people in love with the science of life. 'Ayurveda ke achhe din aane waale hain' was the slogan for the four days of rigorous rendezvous with our Vedic tradition.
With an aim to revive the system of natural and holistic medicine and sensitising people about its use and benefits, the city hosted the 6th Chapter of World Ayurveda Congress. As I enter Pragati Maidan, I felt a sigh of relief as the colour of the event was 'Green'. The word 'Green' has the same Germanic root as the words for grass and grow and so, I understood the choice of the colour for the for the four day event held from November 6-9th, 2014. Also, it symbolises safety and permission. It's soothing and makes you feel fresh. After a two hour drive the sight of the colour definitely gave me all the reason to smile and feel energetic.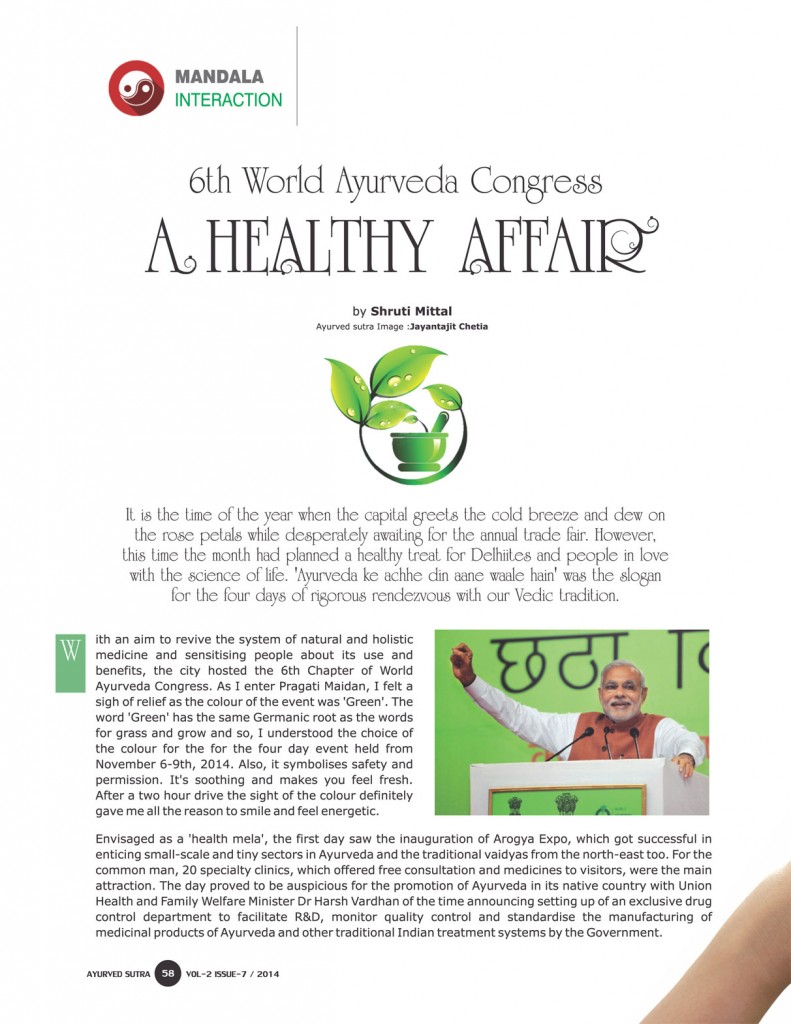 (Visited 46 times, 1 visits today)