Wellness Industry, Bigger Than Ever
Wellness India 2017 expo served as a great platform to build on brand value, and collaborate to address issues that impact the health of our community.
The wellness industry is bigger than ever before, and at the inaugural edition of Wellness India 2017 expo, it was more than evident. The three-day expo reflected our thriving wellness industry, and the potential it holds. With a population of over 1.3 billion, the opportunities for exhibitors to make inroads in this market are countless, and extremely profitable.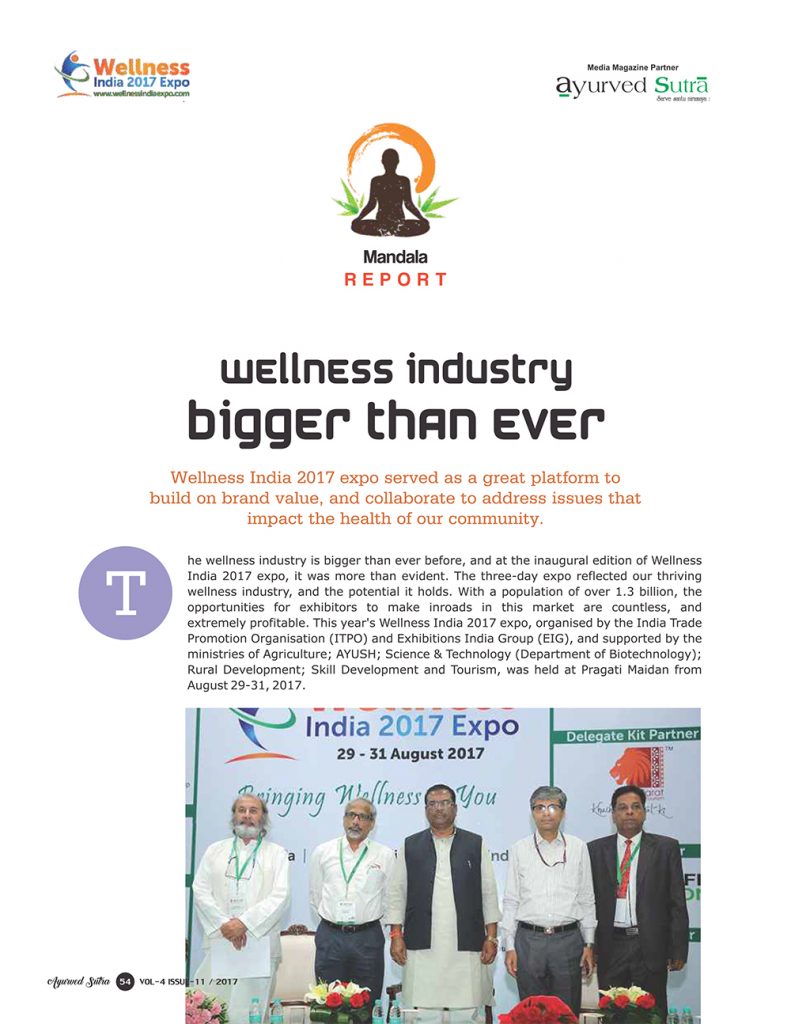 (Visited 35 times, 1 visits today)