Ayurveda & Yoga : A life-changing experience
Before I start telling my experience about Ayurveda & Yoga treatment, let me confess myself. Before starting treatment, I always neglected these kinds of treatments, specifically holistic treatments. Obviously, till that time, I was taking Allopathic treatment. There are few reasons from my side to avoid Ayurveda treatment & Yoga.
First of all, Ayurvedic treatment is a slow process and I have been hasty by nature and was always looking for fast recovery. Secondly, lots of specifications in diet are involved in Yoga tratment, which I was scared to follow.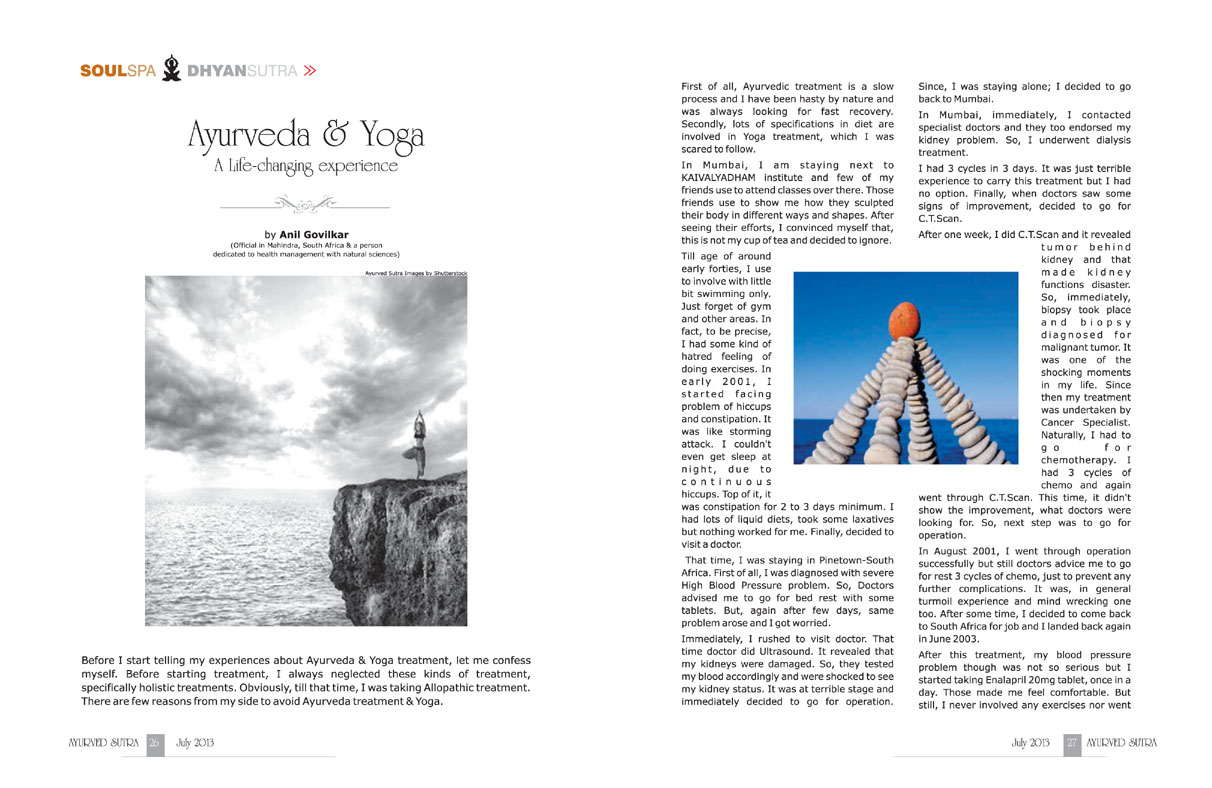 (Visited 60 times, 1 visits today)