There is no dearth of people striving to live a life brimming over with positivity. And there isn't extreme shortage of people who know how to lead such a life. But most of the time these two sets of people remain incommunicado, in non-intersecting circles. Ayurved Sutra is the dynamic and pulsating bridge between these seekers and providers.
It is different because we are offering precious intellectual and experiential gems dug out of quality clinical research, academic documentation, and practical knowledge supported and supervised by deep spiritual understanding of the nature of the things of this existence. It is about health of body-mind-soul and also about fragrant Relations and positive Feelings.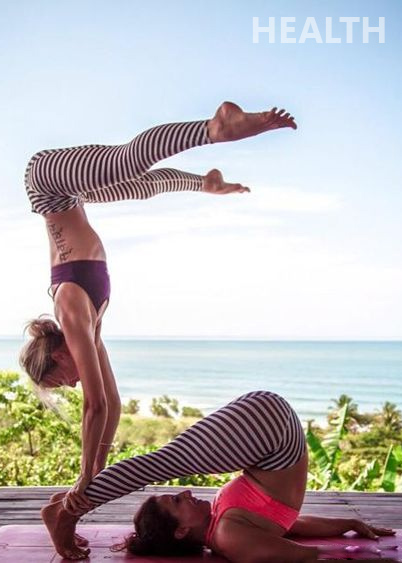 The Bridge Ayurved Sutra, a panacea of better life, approaches the seeker with the spirit of a dynamic bridge that draws on the collective wisdom of a set of humans who have been at the top of their respective fields and have been known for their integral approach for professional excellence. As these individual enjoy living in peace with themselves they strive to bring this bliss closer to you too.Look at the current scenario —
Status has replaced Need long back and now the Marker driven Status decides Needs
Discontent is on the rise in all age groups but the most brutally affected is the younger generation
According to a socio-economic survey most of the people, especially the younger ones, live in a world dominated by envy, doubt, tension, self inflicted insecurities, frustrations and so on.
Various product brands have increased almost 18.5 times over the last decade. It has contributed significantly to misbalance human life
Modern medical world addresses problems of physical and mental health but have not been able to restore the balance, and peace—their combined wisdom withstanding
Alternative therapies, mysticism, peace, loneliness and soul search are the buzz words
Against this dismal backdrop Alternate life style, Alternate medicine and Alternate therapies come into the picture as The Panacea.
This integrated wisdom that begets Pranic Changes by working on Body-Mind-Soul is the core strategy and central theme of Ayurved Sutra.
WE strongly believe that the traditional wisdom of Asia is integral to the search for a better life but it needs to be complemented with the latest scientific research wherever required.
And Ayurved Sutra aims to do that too.

Ayurved Sutra is a fact perfect experiential journey. It is an engagement with one's self in the light of collective wisdom of the east, abreast with latest and worthy scientific trends and researches.
Ayurvedic medicine utilizes diet, detoxification and purification techniques, herbal and mineral remedies, yoga, breathing exercises, meditation, and other therapies as holistic healing methods. It brings you closer to nature and inspires to live a life full of joy.
Ayurved Sutra, therefore, brings to you not only right information and advice but it guides you on the pathway of self unfoldment in a personalized way.
It's a special size magazine printed on international quality paper.
It's simple, fresh and elegant.
It's full of relevant to life facts & figures, necessary references, info about services you might need and the service providers.
It has an expert panel of more than 20 professionals of national and international repute.
What's unique about Ayurved Sutra
The world is already flooded with positive life and alternative therapy periodicals. But none focuses primarily on Prana as Ayurved Sutra does. It believes that PRANA is the fundamental element of sustaining existence. When you practice Ayurved Sutra, you live and interact with the PRANA.
Of course, most of us are human beings of reasonably good IQs and we welcome better IQs. It prepares the ground for EQ to take the lead. You will realize it yourself while interacting with Ayurved Sutra that a better Emotional Quotient is very essential for a peaceful and content life and that wisdom, the elder sister of IQ, flows incessantly from a person of enhanced EQ.
Ayurved Sutra integrally gels the elements of a mainstream magazine with an experiential research journal.
It is the true friend in oneness.
The world knows that Ayurved stands for Science of Life.
And Ayurved Sutra compliments Ayurveda with a novel world view, latest clinical research and—
It is rather a Handbook of holistic life with a 360-degree review mechanism.

The Strategy Statement
Whatever you read in Ayurved Sutra would have successfully passed the 3-layer test of our quality control system. We would first check the source of information, its academic and practical depth and, thirdly, how successfully it had been tested on the ground.
Handbook of People and Places, How and Where
We understand that you could be anywhere in the world and still strive to be showered with bliss and peace. Our magazine links you with such people and places and also informs you how to actually materialise your sojourn.
It is ready to use Handbook for seekers.
It will prove to be a treasure you would cherish to preserve
The maddening speed of the present day world and its pressing engagements sometimes do not leave scope for looking around to find out what is best suited for an individual to negotiate past the hurdles of an overburdened daily routine. The magazine also offers a monthly online update of practical tips on a variety of dimensions of daily life requirements to remain physically, mentally and emotionally fit.
Tips by experienced and steeped practitioners in their respective fields will converge on the pages of the sister e-magazine. This will ultimately lead to our unique service of Daily Tips for Daily Life.
Himalayan wisdom
Ayurved Sutra draws its inspiration from the eternal peace and timeless wisdom of the Himalaya and is dedicated to bringing peace within and without.
It is a team of people relies on the combined wisdom of Researchers, Acharyas, Vaidyas, authors, creative professionals, journalists, young entrepreneurs and community members.
Explore with us the pathways to your own metamorphosis— physical, mental and spiritual and not just one of these.

YASHWANT VYAS the Founder editor in chief of the project – AYURVED SUTRA, is a well-known author, journalist, media critic, consultant, designer and columnist having more than twenty five years experience in print and related media. He has been associated with prestigious newsgroups. As an editor, he had been heading an Indian multilingual portal group in '90s and three prestigious national newspapers.
Besides regular columns, in print Yashwant Vyas has published more than ten books, written scripts, translated and edited works. Khwab ke Do Din, Comrade Godse and Chintaghar (Novels), Amitabh ka A (Brand analysis of Amitabh Bachchan – the legend), Apne Girebaan Men (Research on Hindi print media) and Ab Tak 56 (collection of satires) are his known works. His latest book 'HIT UPDESH: The book of razor management for employees only' was a big hit.
He was awarded a national journalism fellowship to research on changing the face of vernacular press. He created the first Hindi-Gujarati new age magazine- AHA! ZINDAGI, for a largest circulated multi-edition newspaper group DB Corp. He is co-founder of Antara Infomedia, a venture dedicated to the media for greater good and is working on "JALEBI -the sweet puzzles" (a special project for teenagers) and Ayurved Sutra for an international audience.
He is also working on a special project to create a bridge between senior citizens and the new generation. For that, he has constituted GULLUCK (Generations unite for love, life, culture and knowledge.) He is behind the Indian Literary Review.com, to be launched soon as the first website in its genre. Yashwant Vyas, also, has been consultant to several publishers including Rajkamal Group, the most prestigious Indian Literature Publisher.
He has a special association with one of the most reputed media group Amar Ujala, which has 18 editions in north India with a huge circulation. As Group adviser to Amar Ujala, he launched several new projects, revamped the newspaper content and design.He writes, edits, makes strategies and creates something new and unique with each and every assignment. Collective wisdom of the east and rational modern approach with simplicity of a basic human being is his life force…
And he is a restless soul, has an intuition with strange new ideas, seems impractical, makes feel uncomfortable & wants to change the status quo. On behalf of Ayurved Sutra Team, he invites you to be a co-traveler…..