Posted on
Ayurved Sutra released at WCABHU 2019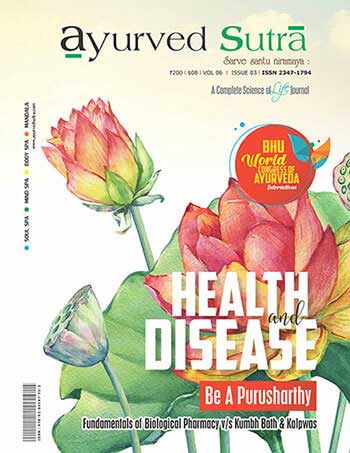 Varanasi: AYUSH'S premier magazine Ayurved Sutra's Vol 6/Issue 3 'WCABHU 2019' special was released by Prof. Yamini Bhusan Tripathi, Dean, Faculty of Ayurveda, Banaras Hindu University on the second day of World Congress of Ayurveda 2019 in Swatantrata Bhawan, BHU. Prof. KN Dwivedi and Prof Sushil Dubey, Faculty of Ayurveda, BHU were also present on the occasion.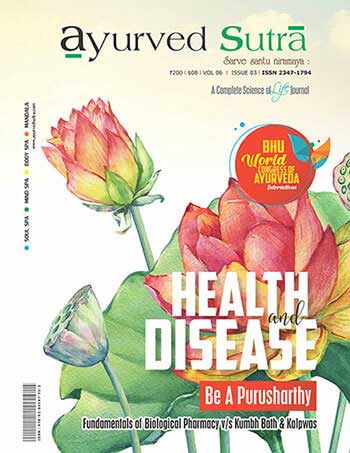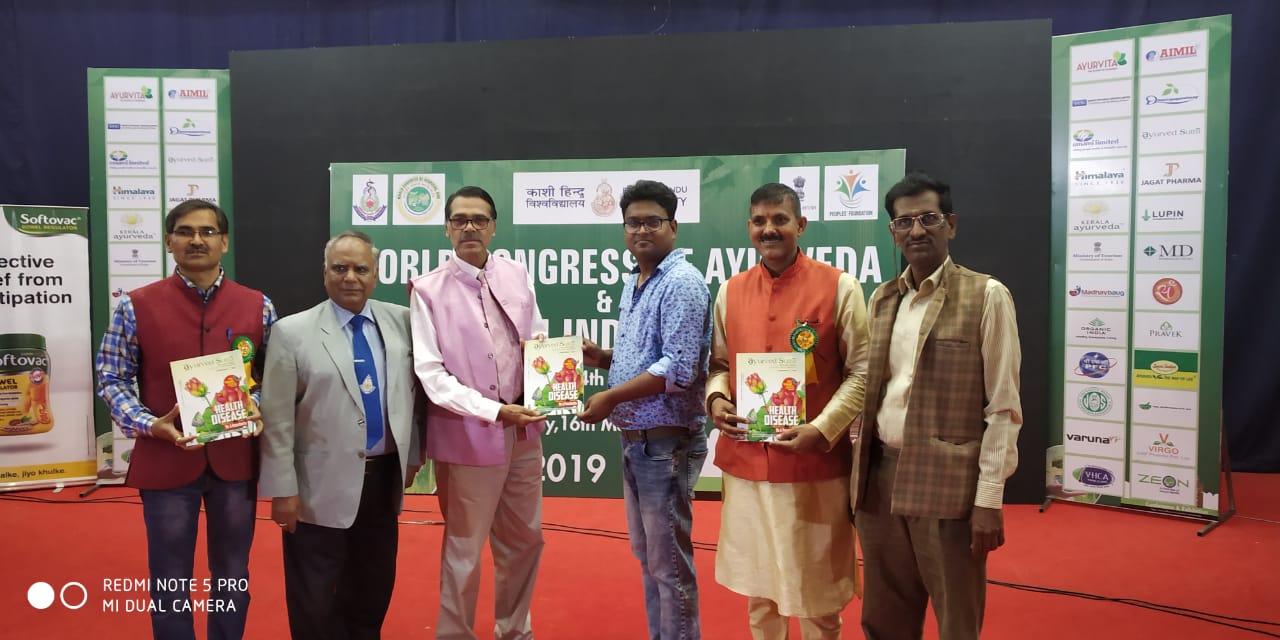 While releasing the Ayurved Sutra's special issue on WCA, Prof Tripathi said, "It's a complete 360 ͦ handbook which beautifully puts forward the scientific aspect of relevant topics. A journal like this is need of the hour. It is an excellent mouthpiece of Ayurveda community."
Renowned Prof KN Dubey while appreciating the magazine said, "In the times when market is dominating this sector as well, a journal like Ayurved Sutra is very important especially for AYUSH students.
"From the dais, I would want to request that Ayurved Sutra should be placed in every AYUSH college across the country."
The special issue on World Congress of Ayurveda included articles by Vaidya Rajesh Kotecha, Secretary, Ministry of AYUSH and Prof Mita Kotecha, National Institute of Ayurveda, Jaipur on ayurvedic perspective of 'Health and Disease'. A research paper on 'Fundamentals of Biological Pharmacy v/s Kumbh Bath & Kalpwas' by Prof. Y.B.Tripathi and Dr. Vachaspati Tripathi talks about the importance and benefits of Kumbh bath.
In his interview, Sanchit Sharma, Executive Director, AIMIL Pharmaceuticals (India) Ltd. has talked about how his company is making efforts to take the legacy of ayurveda ahead scientifically.