Posted on
IHE successfully hosts a special session on Wellness Tourism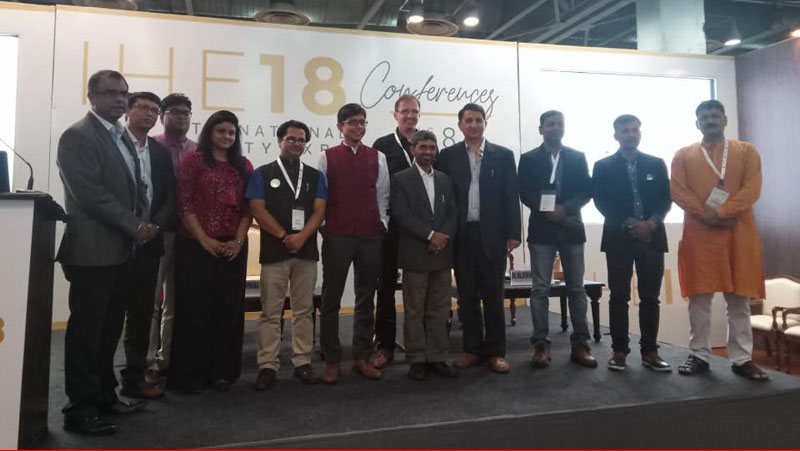 Greater Noida: To propagate and promote the benefits of Wellness Tourism International Hospitality Expo' 2018 successfully hosted a dedicated session on the theme 'Opportunities for Ayurveda, Yoga & Naturopathy in Wellness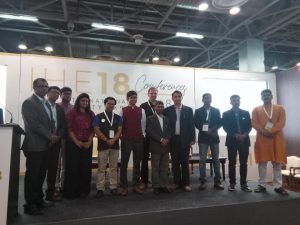 Tourism' held on August 11, 2018 at India Expo Mart, Greater Noida. Ayurved Sutra was the Media Partner of the event.
Rajesh Kumar Singh (General Secretary, Indian Naturopathy & Yoga Graduates' Medical Association (INYGMA) and Director, Sammati Naturopathy WellBeing Centre) was the Convener of the session. Ishwara Acharya (Jt. Advisor (Yoga), Ministry of Ayush, Govt. of India) presided over the session. The list of panelist and speakers included Chhagan Jangid (National President, NASYA), Manoj Kutteri (Wellness Director, Atmantan Wellness Resort, Pune), Ram N Kumar (Founder Nirog Street), Mukesh Kumar (President, Namo Gange Trust), Vijay Kumar Karai (Founder, AyurUniverse) & Lambert Kroeger (Co-Founder Indo-German Natural Health).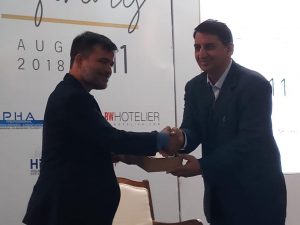 While addressing the session, Mukesh Kumar stressed on the innate qualities of India and said that India should be seen as the wellness country or wellness ambassador on the map of this world.
Chhagan Jangid further mentioned that the habitat of wellness is in your body, mind and soul while Lambert Kroeger pointed that a direct relation between a doctor and a patient is need of the hour. A personal communication is extremely important. While Manoj Kutteri pointed out the vital points of a wellness retreat which are generally missing and needs attention.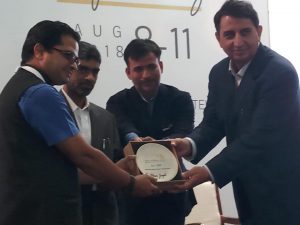 Ishwara Acharya in his concluding speech highlighted that tourism has always been a major contributor to country's development and the with every passing day wellness tourism is making it presence felt. In the present times the increased attention on Ayurveda, Yoga and Naturopathy will further help in enhancing the demand of wellness tourism.
Ram N Kumar (Founder Nirog Street), Vijay Kumar Karai (Founder, AyurUniverse) and Shilpi Khandelwal, Head,
Donum Healthcare Pvt. Ltd. also present their precious views on the occasion.
With over 400 Exhibitors and 10,000 Decision Makers from across the length & breadth of the country's hospitality, retail and F&B industry, IHE 2018 has been built on a grand vision – to become the Biggest Hospitality Show in India and gradually a name to be reckoned with across the globe. This extensive platform which promises to be a powerful forum of networking will see influences such as CEOs, GMs, Executive Chefs, hotel-chain owners, F&B Managers, HODs of engineering, housekeeping and purchase function, distributors/wholesalers, procurement managers, designers, the all-important front line hospitality personnel's, and so many more.