Posted on
Krishi India & Wellness India Expo 2018 to bring agri and wellness experts under one roof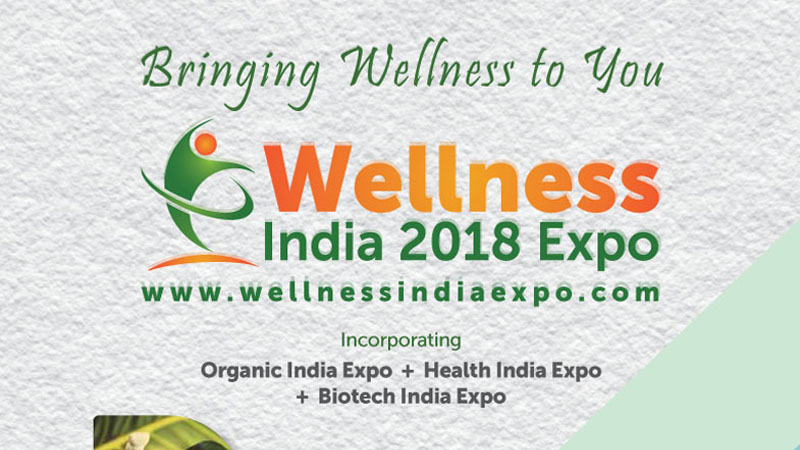 New Delhi: The launch edition of Krishi India 2018 expo and the 2nd Wellness India 2018 expo will open at Pragati Maidan on 20-22 August 2018. When agri and wellness and health experts will gather to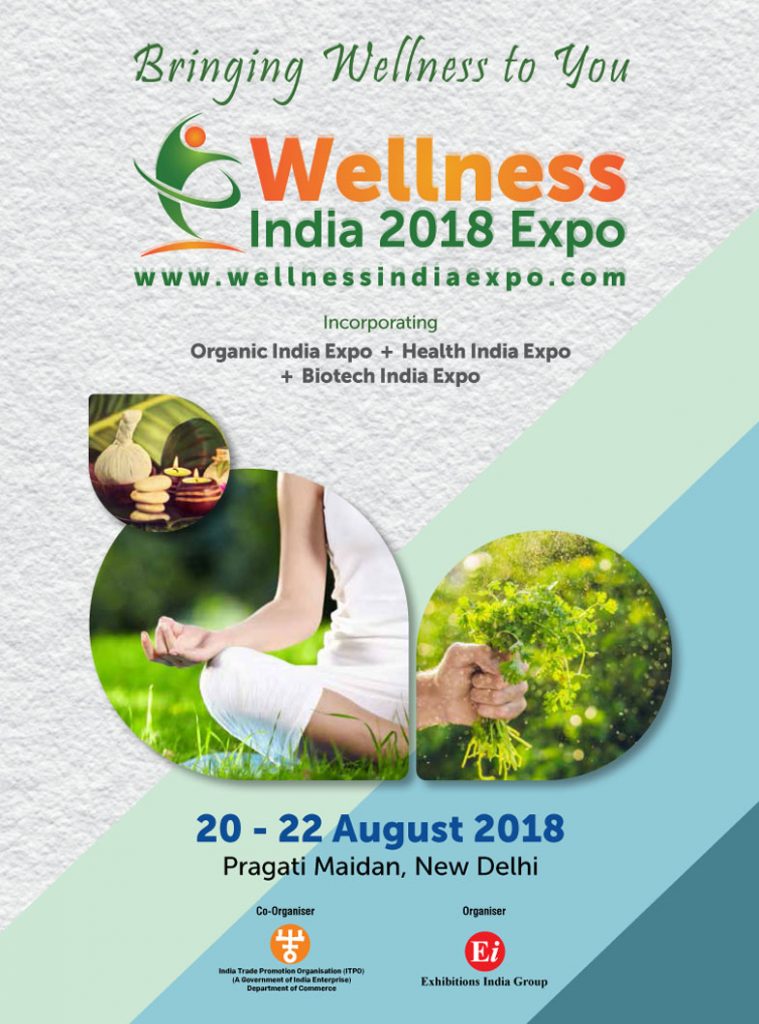 debate the future of sustainable rural development and healthcare, a uniquely insightful view of trends unfold.
The Krishi India expo is envisaged to witness policy makers, private sector, renowned experts, farmers' organisations, agro entrepreneurs, etc., to exchange experiences and good practices on issues related to market, land and water access, innovation to create more inclusive and sustainable rural India and much more. Participants from across the nation will discuss opportunities to build a stronger rural India through better policies for rural regions, examine how technology and innovation are enhancing crop quality and production, and how to work best with public and private partners.
While the Wellness India expo, incorporating Organic India, Health India and Biotech India, brings together leaders from the organic, travel, spa, beauty, fitness, nutrition, Yoga, AYUSH, medical, biotechnology worlds etc. The expo aims at starting a new conversation about people's health and wellbeing, to support people to think about and make positive changes to their life through Yoga and Ayurveda. The Wellness India expo is one of the largest health fairs pertaining to wellness, fitness, the mind, body, and spirit! The expo is a unique community event that represents a multi-dimensional, complimentary view of health and wellness.
The expos have attracted the attention of decision makers. Shri Shripad Yesso Naik, Minister of State, (Independent Charge), Ministry of AYUSH and KJ Alphons, Minister of State (Independent Charge) for Tourism will be the Chief Guests at the opening ceremony. While Shri Gajendra Singh Shekhawat, Minister of State for Agriculture & Farmers Welfare; Shri C. R. Choudhary, Minister of State for Commerce & Industry and Consumer Affairs Food and Public Distribution; and Anantkumar Hegde, Minister of State for Skill Development & Entrepreneurship will be the Guests of Honour.
Stating that the health and wellness industry is in robust shape, and the demand for health products has never been higher, Shri Prem Behl, Chairman, Exhibitions India Group, pointed out, "In line with the government's healthy living initiative that promotes traditional remedies, Yoga and Ayurveda, the Wellness India expo fuels your mind, body, and soul. India is witnessing a health revolution, and Wellness India expo is the perfect place to source for quality suppliers and manufacturers of health and wellness products."