Posted on
Namo Gange Trust welcomes 2019 with 'AYUSH Abhinandanam'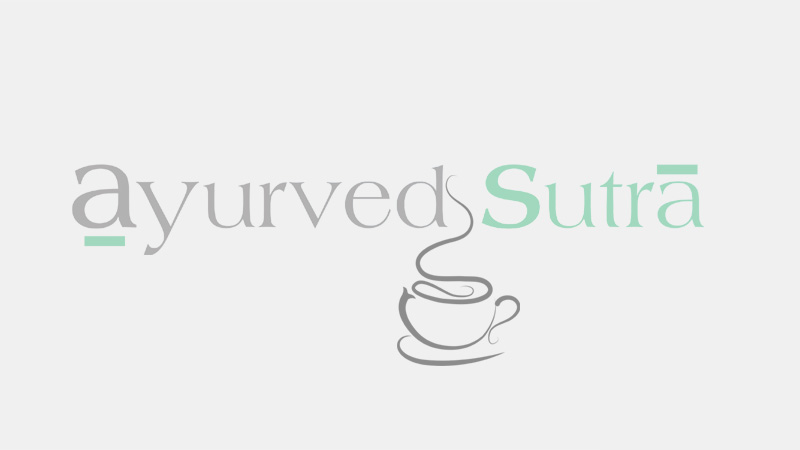 Ghaziabad: To bring together the entire AYUSH Industry and welcome 2019, Namo Gange Trust recently organized a felicitation ceremony 'AYUSH Abhinandanam'. The ceremony was inaugurated by His Holiness Acharya Jagdishji Maharaj and Vijay Sharma, Chairman, Namo Gange Trust. "We organized the event with the aim to honour the dignitaries of the Industry for their hard work. Such platforms serve as the medium for important discussions for policy makers and industry stakeholders," said Vijay Sharma.
The event saw Dabur India Ltd. being felicitated for promoting and propagating Ayurveda since so long. Present on the occasion was Durga Prasad Velidindi, Head of Marketing, Dabur India Ltd who said, "Ayurveda can offer solution to everything. I am saying this with my personal experience. There was time when I had lost all hopes of living a healthy life as I was searching for cure in allopathy, but it was Ayurveda that helped me recover. Need of the hour is to resurrect our faith in it."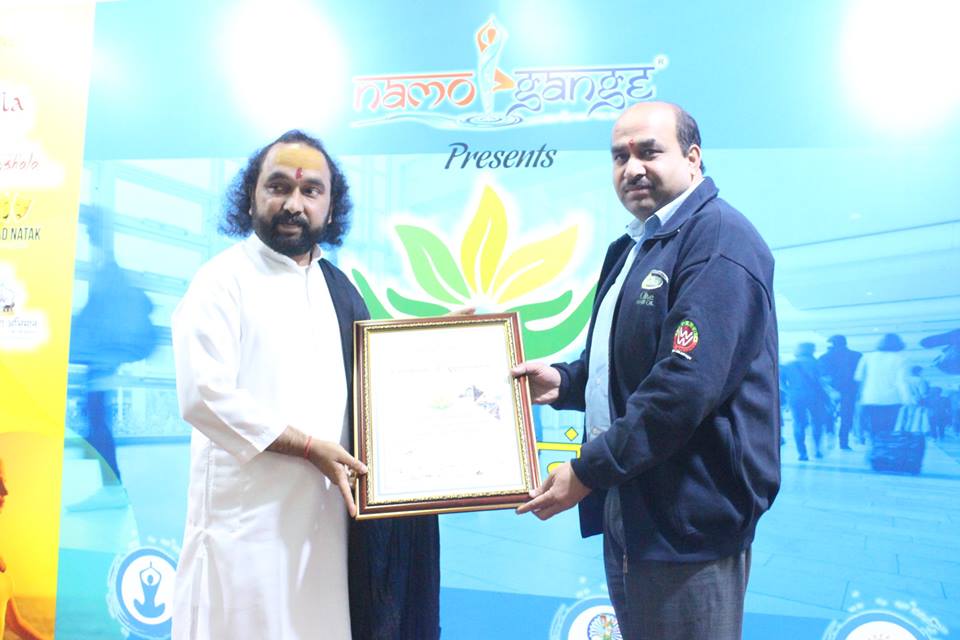 The trust also honoured Organic India on the day. Talking about the achievements of Organic India Akhilesh Kumar, Category Head – Herbal Supplements, Organic India said, "Platforms like these are extremely important for taking AYUSH systems to the next level and highlight their benefits. I am deeply honoured and really happy to be part of AYUSH Abhinandanam."
Mr. Sanchit Sharma, Executive Director, AIMIL Pharmaceutical (I) Ltd. applauded the initiative and said that AIMIL will continue to work for the benefit of the society. Dr. Pramod, Madhavbaug Vaidya Sane Ayurved Lab Pvt. Ltd. extended his thanks to the Trust for organizing AYUSH Abhinandanam and giving the industry stakeholders a chance and a platform to meet and discuss.
Other who marked their presence on the day were Dr. Mandeep Singh Oberoi, Sr. Manager – Ethical Marketing Dabur India Ltd.; Mr. Prashant, JIVA Ayurveda; Mr. Manoj Nair, Sr. Manager sales, Vaidyaratnam Oushadhasala Pvt. Ltd.; Mr. Sanjay Srivastava, Director, Maharishi Ayurveda Products Pvt. Ltd.; Mr. Rishabh Gupta, Sr. Manager Marketing, Kairali Ayurvedic Group; Dr. Preeti Chabbra and Dr. Pooja Kohli of National Aayurveda and Youth Association ( NASYA); Dr. Satyant, All India Council of Physical Education (AICPE); Dr. Satyanarayan, Indian Yoga Federation; Dr. Rajesh Singh, Indian Naturopathy & Yoga Graduates' Medical Association (INYGMA); Mr. Krishan Gupta, Managing Director, Organic Wellness Products Pvt. Ltd.; Ms. Shilpi Khandelwal, Director, Donum Healthcare Pvt. Ltd.; Mr. Kamal K Anand, Director, K.A.Centre of Healing & Wellness, Dr. Salila Tewari, International Naturopathy Organisation (INO) and others.