Posted on
Tichon2019 mark its presence in Delhi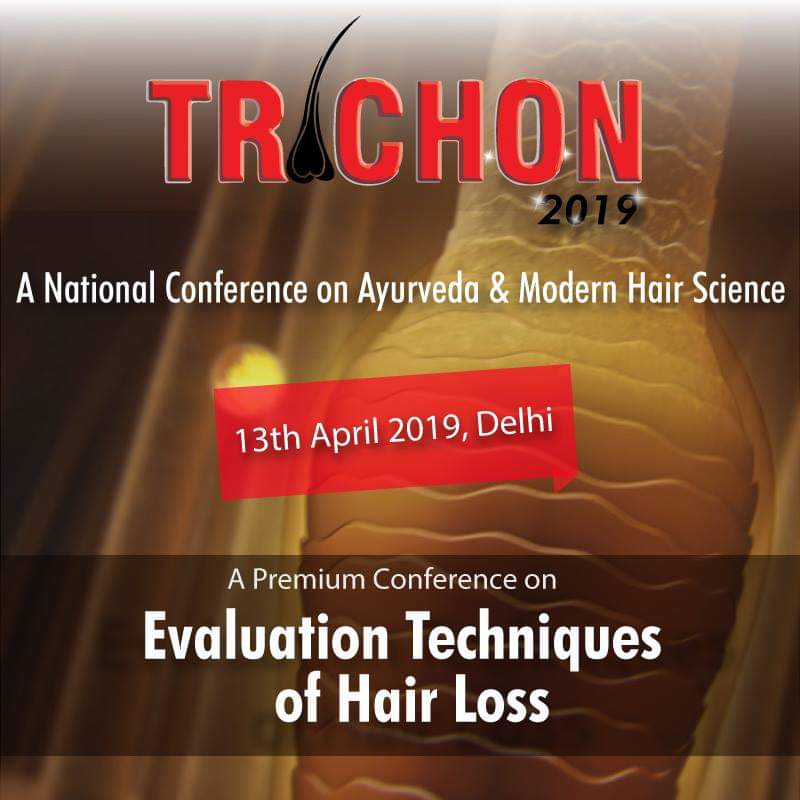 New Delhi: A national level conference TRICHON 2019 was organised on April 13, 2019 to discuss hair
related problems at Indian International Center, Delhi by VHCA Hair Clinic. Dr KS Dhiman, Director
General, CCRAS and Padma Bhusan Vaidya Devendra Triguna, President, All India Ayurvedic Congress
was present on the occasion as the special guest. Dr DC Katoch, Advisor, Ministry of AYUSH, Padma Shri
Vaidya Balkendu Prakash, Dr Tanuja Nesari, Director, All India Institute of Ayurveda also marked their
presence.
Vaidya Mita Kotecha, Dean (UG Studies), National Institute of Ayurveda, Jaipur stressed on how useful
can medicinal plants be in dealing with hair related problems.
Padma Shri Vaidya Balkendu Prakash who is known for Life saving treatment on the occasion said,
'Cosmetic Treatment enjoys a primary position in the world of treatment.' He further appreciated VHCA
Hair Clinic for offering authentic treatment for hair problems.
Dr KS Dhiman expressed his happiness for being a part of the first ever conference on Trichology.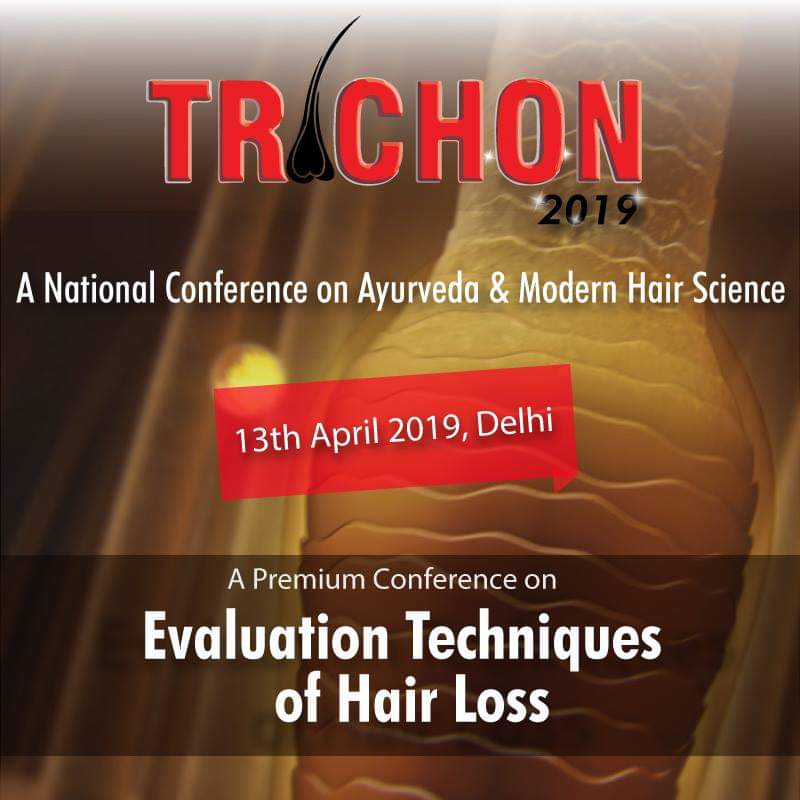 Congratulating VHCA Hair Clinic he added, "Events like TRICHON 2019 is the need of the hour.'
Dr. DC Katoch, Advisor, AYUSH Ministry stressed on the need of primary healthcare and cited the
importance of improving lifestyle and eating habit, including yoga and meditation in our daily routine.
He alo shared his work on Khalitya, Palitya and Keshvriddhi.
Dr Vishwajit Rajput, Organising Sectetary, Trichon 2019 expressed his heartfelt thanks to everyone
present. Dr. Mukesh Aggarwal, Managing Director, VHCA Hair Clinic said, "We aim at including ayurveda
in tertiary healthcare. TRICHON 2019 is the first step in the direction and we will be organizing many
such events for the benefit of the people.
"Any ayurvedic doctor can include treatments like hair spa, hair transplant in the list of treatments that
they offer because in modern time's hair problem has now become very common and almost everyone
is fighting it," he further added.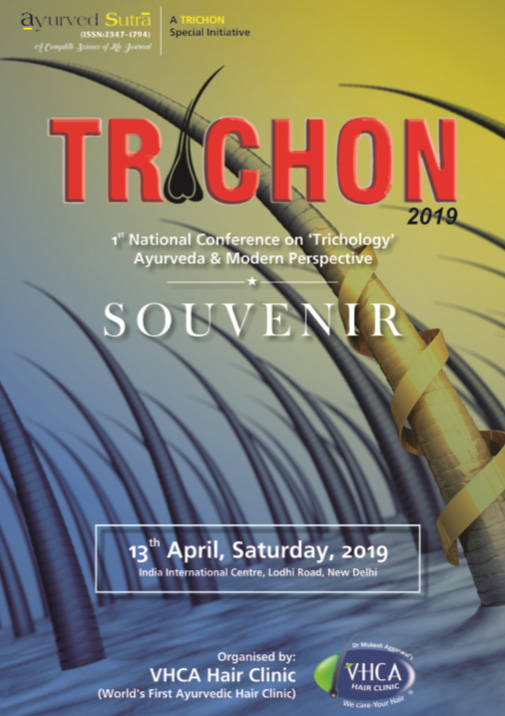 VHCA blends ayurvedic treatment with modern science. It is one-of-its-kinds of hair care solution where
any ayurvedic doctor while continuing his practice can add 'Trichology' to his kitty. Trichology is the
scientific study of the hair and scalp. VHCA offers ayurvedic cure to problems like hair fall, graying,
dandruff, baldness and others, which earlier was only possible through allopathy.
Ayurved Sutra was the Media Partner of the event. Souvenir was published with AYURVED SUTRA journal consisting of research papers/abstracts related to hair problems and Ayurvedic cure.